SURROUNDING
New Paintings by Alex Schuchard
14 February 2013 - 5 April 2013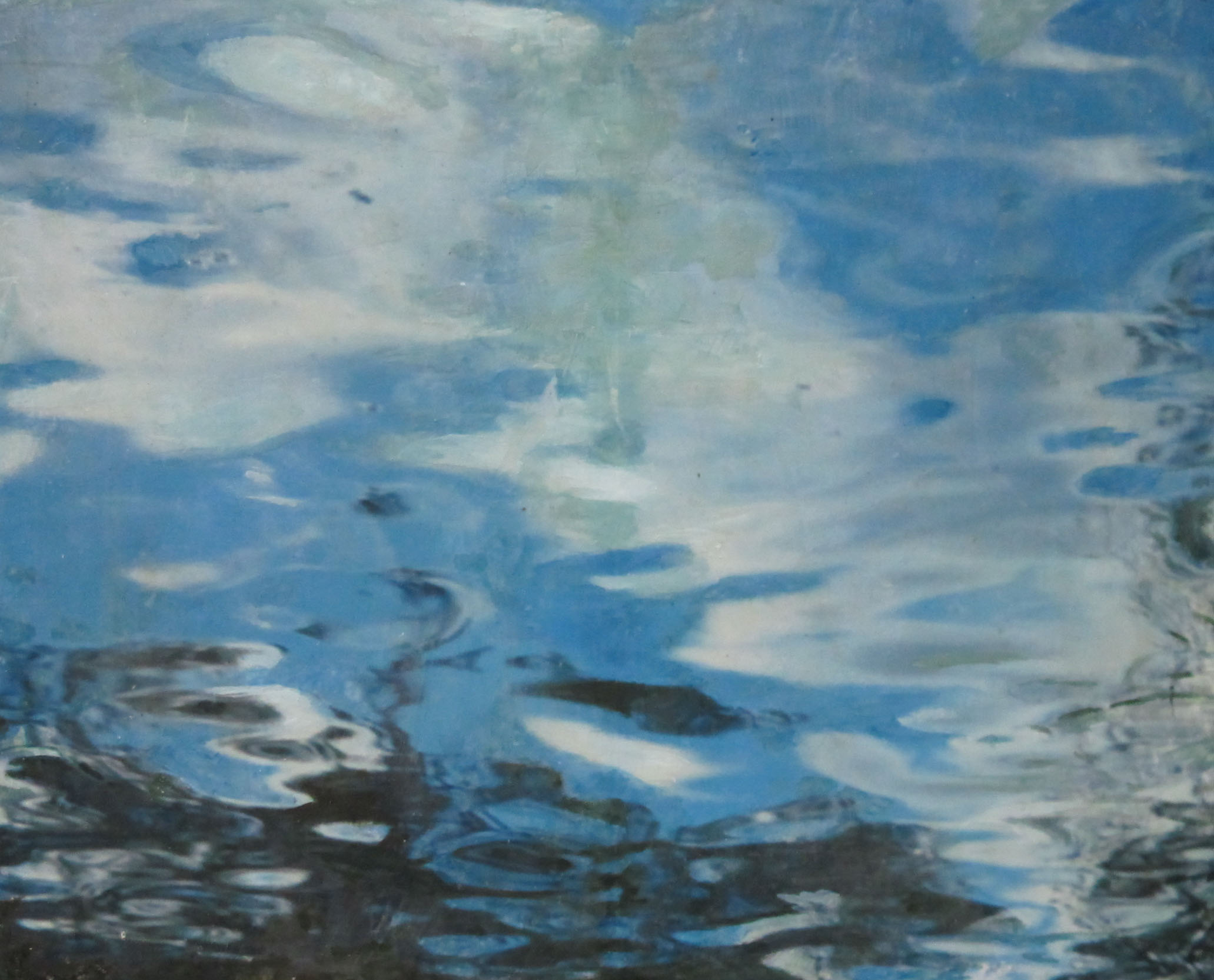 511 Gallery is pleased to present Surrounding, thirteen new paintings by Alex Schuchard that explore the duality of abstraction and abstract art. Informed by landscape and the visible reality of the physical world, these works move away swiftly from that mode of representation, positioning themselves as transient moments (in the artist's visual present or in his memories of such moments) and simultaneously as objective ideas about color, forms, and composition-that is, about painting itself.
The paintings in this series share similarities in palette (muted), brushwork (loose), and the placement of forms on the pictorial space, but a closer look reveals great differences in tone and mood. The color blue, for example, whether cobalt, cerulean, or ultramarine, takes on individual characteristics in Schuchard's expression on each canvas and becomes watery, dense, fragmented, opaque or translucent, depending on the artist's filter, or way of seeing. Those paintings that are predominantly green, and even the two startlingly black, darker works shimmer in their differences from each other and from the others, though all are ostensibly treating the same subject in a similar manner.
The subject is neither trees nor water, nor sky; nor is it landscape. Rather, it is the artist's unique impression of his surroundings, internal and external merged, transformed into almost lyrical abstractions. The paintings of Surrounding seem to have made manifest Monet's admonition to artists, thinking of his Nympheas:
"When you go out to paint, try to forget what objects you have before you: a tree, a house, a field or whatever. Merely think here is a little square of blue, here a streak of yellow, and paint it just as it looks to you, the exact color and shape, until it gives your own naive impression of the scene before you."
Alex Schuchard is from St. Louis originally, took his BFA in Painting from Washington University, and then his MFA at University of Delaware. His work has been included in several group exhibitions at 511 Gallery. This is his second solo show at 511. The artist lives and makes work in New York City.